Event Overview
Operationalizing ESG can be a difficult journey to navigate. This course will provide an overview of lessons learned while developing, implementing, and adjusting an ESG strategy.
Learning Objectives
Review the primary components of operationalizing an ESG strategy.
Demystify the process by providing common benefits and obstacles that will occur during your ESG journey.
Create a deeper understanding of the process and effort required to operationalize your strategy.
Who Should Attend
Anyone relatively newer to ESG and wants a better understanding of developing, implementing, and adjusting ESG strategy
Corporate executives across all business functions who are involved in any aspects of building an ESG roadmap (Human Resources, Strategy / Business Development, Supply Chain / Procurement, Operations), particularly those focused on the multiple aspects of the strategy.
ESG / Sustainability professionals
Meet Your Instructor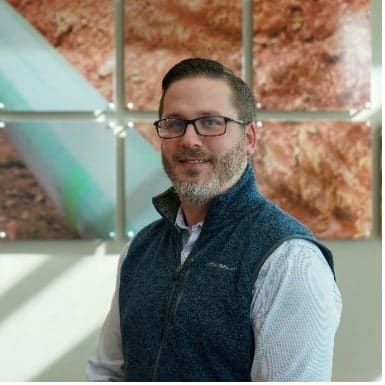 Nick Pero
Sustainability & Innovation Leader
Artera Services
---
Nick plays a critical role in the development and execution of Artera's overall Environmental, Social, and Governance (ESG) strategy. He works closely with the leadership team to identify and implement innovative solutions to address the energy industry's sustainability commitments.
Prior to joining Artera, Nick spent over a decade at a large energy company, where he held several roles including measurement engineer, various supervisor roles across gas midstream and pipeline operations, and innovation (new technology and R&D). In his latest role, Nick was responsible for developing a Sustainability Action plan which identifies implementation strategies for H2, RNG, Methane Detection, Carbon Capture, and digital transformation.
Nick has a Bachelor of Science degree in Civil Engineering from the University of Akron in Ohio, and his MBA, with a concentration in finance, from Ohio University.