Event Overview
Today's natural gas leaders face uncertainty:  they are operating in an environment of complexity and uncertainty.  Delivering stakeholder value is an imperative, but so is factoring in the global challenges we collectively face.  Successful organizations in the 21st century are not only evaluated on financial performance, but also on their social and environmental impacts.
Attendees will receive 3 Professional Development Hours upon completion.
Learning Objectives:
Participants will:
Learn how a commitment to sustainability can contribute to your organization's financial well-being while helping to solve some of the world's biggest problems, including social injustice and climate change
Understand the language of sustainability and learn practical tools and strategies to increase the impact and performance of your organization
Who Should Attend
Any employee in the natural gas industry.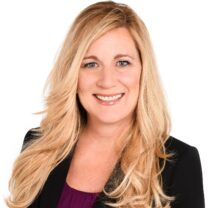 June 10, 2021
Meet the Instructor
---
Suzanne Ogle, President and CEO, Southern Gas Association
Suzanne Ogle is President and CEO of the Southern Gas Association.  As CEO she helps SGA members overcome the challenges, they face operating in the natural gas industry and navigating public perception.  With her entrepreneurial mindset and wide range of experience across the natural gas value chain from service, to exploration and production, midstream and transmission she focuses on business process, optimization and effective communication to prepare the SGA members for resilience and innovation in an industry in transition.
Suzanne is an Accredited Public Relations and Certified Investor Relations professional.  She holds an Advanced Marketing certificate from Southern Methodist University, as well as Finance Management, Business Analytics and Change Management certificates from Cornell University and an Executive Leadership for Energy Professionals certificate from the University of Houston. She received a Master of Education in educational psychology and a Bachelor of Arts in business marketing from California Lutheran University.