Workshop Overview
With current regulations changing or new regulations proposed, working in air emissions can be overwhelming. This workshop provides attendees an overview of regulations (current and proposed), catalyst basics, emission calculations, utilization of portable analyzers, and hands-on training to allow the industry to meet or exceed regulatory requirements.
All of these elements combined throughout the workshop will create an experience that is applicable to the day-to-day work for those that perform engine emission testing and regulatory compliance for air permits.
Workshop Goals
Overall understanding of engine emission stack testing and the importance in relation to air permit compliance
Overview of different state requirements and how they differ from federal compliance requirements
Catalyst basics overview and an understanding of how catalysts work and practical application of catalysts
Hands-on experience for evaluating engine emissions data to determine effective engine balancing techniques to achieve optimum performance for various engine types
Performing engine emission calculations to better understand engine performance and its relationship to engine emissions
Overview of multiple portable analyzers available in the industry and utilization of each type
Hand on field testing of equipment and performing calculations using portable and trailer-mounted analyzer equipment
Current and proposed air regulations from both the federal and state perspective and how they currently or might affect field operations of engines
Topics Covered:
Introduction to Engine Testing
Regulatory Update
Emission Test Planning, Permitting & Performing
Emission Data Interpretation
Catalyst 101
Attendees will qualify for 15 Professional Development Hours (PDH) upon completion.
Meeting materials to be sent ahead via email to attendees for downloading.
Who Should Attend
Field operations technicians responsible for performing engine emissions testing
Field support engineering and technical staff responsible for calculating and determining optimum engine air to fuel ratios for efficient engine run performance
Environmental and engineering office support personnel responsible for air permit regulatory compliance for stack testing and engine emissions
Meals
Fee includes continental breakfast, lunch and beverage breaks
Airport Information
Airport Recommendation:
Bush Intercontinental Airport (IAH) | Houston, Texas | 1-hour drive from the airport to workshop destination
Suggested Hotels
*SGA does not use third-party agents for booking.
For Registration Information Please Contact Member Services.
For Content Information Please Contact Learning & Professional Development.
2022 Workshop | Waller, Texas
"Great Job! I enjoyed all of the presentations and found them very beneficial."
"Tom Graham's wealth of knowledge made the information easy to understand. He was engaging throughout the week."
"The speakers did a great job. Alegacy was a great location to experience comparing emissions analyzers.".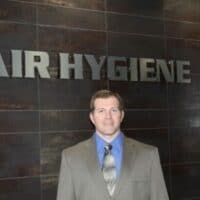 Tom Graham
Air Hygiene
---
Thomas K. Graham, PE, QSTI, started work at Air Hygiene International, Inc. in January 2001 after completing a Bachelor of Science in Civil Engineering and a Master of Science in Environmental Engineering from Oklahoma State University in 1995 and 1997, respectively. In the interim, Tom worked for Burns and McDonnell in Kansas City, Missouri, as part of their Waste Management group specializing in landfill design, economic studies, and writing spill prevention, control, and countermeasure plans. While at Burns and McDonnell, Tom obtained his Professional Engineering license, which he keeps current in Missouri and Oklahoma. While employed at Air Hygiene, Tom has worked under several different job titles, beginning as a Test Engineer and eventually being promoted to Director of Operations. Tom held the Director of Operations position for several years where he was responsible for the day-to-day scheduling of Air Hygiene's Operations personnel and workload. In 2012, Tom stepped into a new role as the Director of Education for Air Hygiene University (AHU). AHU's primary directive is to train Air Hygiene's staff and clients to be safe, effective, and efficient in the art of air emissions testing.
Larry Bines
TESTO
---
Located in North Texas, Larry Bines is the Regional Sales Manager for Emissions Testing covering the Central United States and Western Canada. With an Iowan BS degree and graduate school at Loyola of Chicago, Larry has 10 years of experience in the power industry and over 20 years in test and measurement. Since 2014, Larry has been involved in the emissions side of Testo North America concentrating in gas compression, industrial boiler/burner combustion and associated instrumentation.
Testo manufactures a wide variety of portable and stationary products that measure exhaust and stack emissions, temperature, pressure, humidity, flow and velocity. Testo serves a variety of markets including oil and gas transmission, industrial power generation, combustion and emission testing as well as HVAC, pharmaceutical and health, food processing and transport.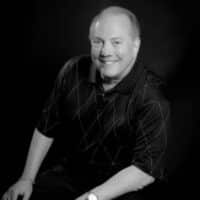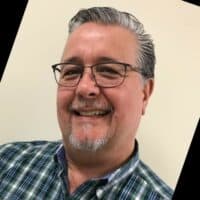 Nichlos Orvis
ECOM America, Ltd.
---
Nick Orvis is the Midwest/Rocky Mountain Territory Manager for ECOM America Ltd., who is based out of their main U.S. Office & Service Center in Gainesville, GA. Nick has over 35 years experience in sales, purchasing, fleet management & operations of light to heavy industrial equipment. For the past 5 years, Nick has traveled the 14 states within his territory consulting with potential & existing customers to demonstrate both combustion & emission analysis procedures in several different stack testing applications. Nick is looking forward to sharing his knowledge on best practices for the Combustion & Emission Analysis trades.  With a focus on consistently taking measurements quick & accurately to drive efficiencies in the compliance testing in engine/turbine emissions industry. Apart from his job, Nick enjoys spending time with his family, playing music as a percussionist/drummer at church, & as a spectator at all types of racing from cars, boats, to horses (GO Rich Strike!).
Craig McKim
Gas and Particle Market Manager, Testo North America
---
Craig McKim is the Gas and Particle Market Manager for Testo North America, located in Sparta, New Jersey. He holds a BS degree from Edinboro University and has been working with testing and test instrumentation for over 30 years. Mr. McKim began his professional career testing physical and chemical parameters of core sample from oil and gas fields around the world. He then moved on to testing and evaluations associated with environmental assessments and site cleanups and remediation. For the last 20 years, Mr. McKim has been leading Testo's emissions, combustion, and particle product lines in the US and Canada.
Testo manufactures a wide variety of portable and stationary products that measure exhaust and stack emissions, temperature, pressure, humidity, flow and velocity. Testo serves a variety of markets including, oil and gas transmission, industrial power generation, combustion and emission testing markets, heating ventilation and air conditioning, pharmaceuticals and health, food processing and transport.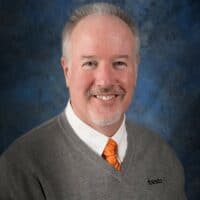 Jordan Patrick
Emissions Engineer, Catalytic Combustion Corporation
---
Jordan Patrick is an Emissions Engineer in the Gas Compression business unit. He holds a bachelor's degree in Chemistry from Carson-Newman University and a BS in Chemical Engineering from the University of Tennessee. He has been working in the field of catalysis for emission control since 2013, with the majority of his experience as a Sales Engineer supporting the Gas Compression industry. Other roles he has been involved with include Project Manager in the Catalyst business unit, Project Manager in Commercial Cooking Emissions, and Applications Engineer in the Gas Turbine industry.
Jordan has been with Catalytic Combustion Corporation since 2021 and is located at the Bloomer, Wisconsin headquarters. For over 70 years, Catalytic Combustion has been a leading emission control system technology provider.  CCC serves a variety of industries such as power generation, gas compression, marine and rail, off-road engines, industrial VOC control, along with commercial and residential oven exhaust.
Outside of work, Jordan enjoys hunting, (ice) fishing, and watching the Tennessee Volunteers play football. As a former collegiate golfer, he also spends a considerable amount of time on the golf course.