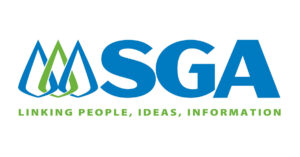 Cancellation & Refund Policies
The SGA understands that there may be times that an event attendee has a need to make a request for cancellation. In an effort to balance the needs of the attendee and the risks that the SGA assumes in preparing for its events (food & beverage, event material production services, etc.), the SGA provides the following standard cancellation policies.
General Cancellation Requirements
Event cancellations with account credit can be managed through the mySGA portal by accessing your Event Registrations.

Partial event (i.e. one function of a conference) cancellations/credits must be handled by Member Services.

Requests for refunds must be made in writing either via email to memberservices@southerngas.org or via facsimile to 972.620.1613.
Any event attendee requesting a cancellation should request a confirmation of cancellation prior to assuming the cancellation has been received and processed.
Refunds paid by Credit Card will be returned by Credit Card and less the 3% processing fee.
Substitutions are allowed without penalty.
SGA has four policies for cancellation. If an event web page does not specifically state which policy it follows, attendees should contact Member Services for more information for which policy is in effect.
Policy "A" – Open Seating
Cancellations made 30 or more days prior to the event start date will be eligible for a full refund.
Cancellations made between 14 and 29 days prior to the event start date will receive an account credit for the full amount paid. (Less a 3% processing fee, if paid by credit card.)
Cancellations made 13 days or fewer prior to the event start date will result in one of the following options:

You can arrange for a substitute to attend in your place.
If no substitution is possible, the registration fee will be forfeited, and no refund or credit will be provided.

Note that refund or credit requests must be coordinated with Member Services.
Policy "B" – Limited Seating
Cancellations made up to 30 days prior to the start date of the activity, receive full refund. (Less a 3% processing fee, if paid by credit card.)
Cancellations inside this 30 days window, 75% refund will be processed if your seat is filled. In the event your vacated seat cannot be filled, no refund will be given.
Policy "C" – Online Courses/Events
Cancellations made prior to 24 hours before the start date of the activity will receive a credit to a future event.
No refund is available for cancellations made after the 24 hours prior to the activity.
Policy "D" – Online Conferences
Cancellations made 14 days before the beginning of the online conference will be issued a full refund, less a $50 processing fee.
For cancellations inside this 14-day window, no refund will be issued; however, the registrant will receive an accessible link to all recorded sessions at the conclusion of the conference