Series Overview
This is a 4-part series that will take place monthly for 1 hour each session. Recordings will be made available after each session if you are unable to attend a session live.
This course series is designed to give you the basics of building an ESG program and integrating ESG factors into operations to further evaluate risks, opportunities and improve business resiliency. The focus will be on developing an ESG roadmap and strategy and honing in on reporting and communication. We will also provide guidance on building a credible strategy toward launching initiatives, such as decarbonization, as part of the overall sustainability journey.
Attendees will receive 4 Professional Development Hours (PDH) and a Level 3 ESG Expert Digital Badge upon completion of the full series.
Who Should Attend
Anyone relatively newer to ESG and wants a better understanding of basic terminology and frameworks
Corporate executives across all business functions who are involved in any aspects of building an ESG roadmap (Human Resources, Strategy / Business Development, Supply Chain / Procurement, Operations), particularly those focused on the environmental and social factors
ESG / Sustainability professionals
Investor relations professionals
C-suite (CEO, CFO, CSO, COO, etc.)
Session Summaries
February 28: Part One: Building an ESG Roadmap: Best Practices
ESG has quickly become one of the most commonly used acronyms in the business world today. Increasingly, corporations are recognizing the need to consider ESG frameworks into their business strategies and are looking for guidance on how to develop a framework around incorporating ESG principles across their business operations. This course will provide guidance on how to build an ESG roadmap, irrespective of where you are in the sustainability journey, inclusive of tracking and monitoring progress toward goals.
LEARNING OBJECTIVES
Defining terminology around ESG and sustainability
Providing an update on key rules and regulations all executives should be familiar with as it pertains to ESG frameworks
Providing guidelines on how to develop an ESG roadmap (inclusive of governance, strategy development, target setting and reporting to stakeholders)
May 1: Part Two-GHG Footprinting and Developing the Pathway to Net Zero
Net Zero" has quickly become a buzzword where companies are racing to make long-term commitments to these aspirational goals. However, to achieve these goals, many companies and investors are still in the early innings of data collection around their GHG footprint. This course is defined as "GHG / Carbon Footprint 101" to help those individuals newer to the climate journey identify how to tackle GHG footprinting for their respective organizations and to better understand how net zero targets are defined (and the difference with carbon neutrality.)
LEARNING OBJECTIVES
Define basic terminology around GHG footprinting
Provide a high-level roadmap on how to build a carbon footprint across Scope 1, 2 and 3 emissions
Provide an overview of Science-based Targets and what is required for target setting
Provide clarification on net zero vs carbon neutrality
August 14: Part Three- Navigating Climate Risk and Reporting
From the initial announcement of the Climate and ESG Task Force to the passing of the Climate Risk Disclosure Act of 2021, there is a growing focus on the implementation of climate risk disclosure. In March 2022, the SEC proposed new climate-related disclosure requirements for public companies. The SEC's proposed rules would require public companies to provide certain climate-related financial data and greenhouse gas emissions insights in public disclosure filings. These new requirements would be aligned with the Task Force on Climate-related Financial Disclosures (TCFD) framework, including information about the material impacts of climate risk on a company's business and information about a company's governance, risk management and strategy related to climate risks. This course is designed to provide a better understanding of the climate risk disclosure frameworks for reporting purposes and how a TCFD-aligned framework can be linked to developing a climate strategy.
LEARNING OBJECTIVES
Provide an understanding of current rules and regulations including the Climate Risk Disclosure Act and the implications of the SEC's pending climate risk disclosure proposal
Provide an understanding of the TCFD framework – what it is and the roadmap to build the framework
Provide a better understanding of how TCFD aligns with developing the overall strategy
November 13: Part Four-Messaging ESG to Stakeholders: Best Practices
Greenwashing is increasingly becoming more of a concern as companies and investors are disclosing high-level commitments and claims about their sustainability objectives and commitments but often do not have credible data to back up these claims. This course is defined on how to build a credible sustainability program and message the relevant aspects of that ESG program with credibility. How does one put a communications/messaging plan together to not only help investors understand their ESG program, but also articulate their sustainability commitments to customers? This course is designed for those individuals who are responsible for externally messaging the ESG / sustainability story for their respective organizations.
LEARNING OBJECTIVES
Define greenwashing
Provide an understanding of key components to message sustainability to stakeholders
Discuss considerations around the methodology for issuing communication around sustainability plans (i.e., CSR reports, website, investor decks)
Review best practices on ESG disclosure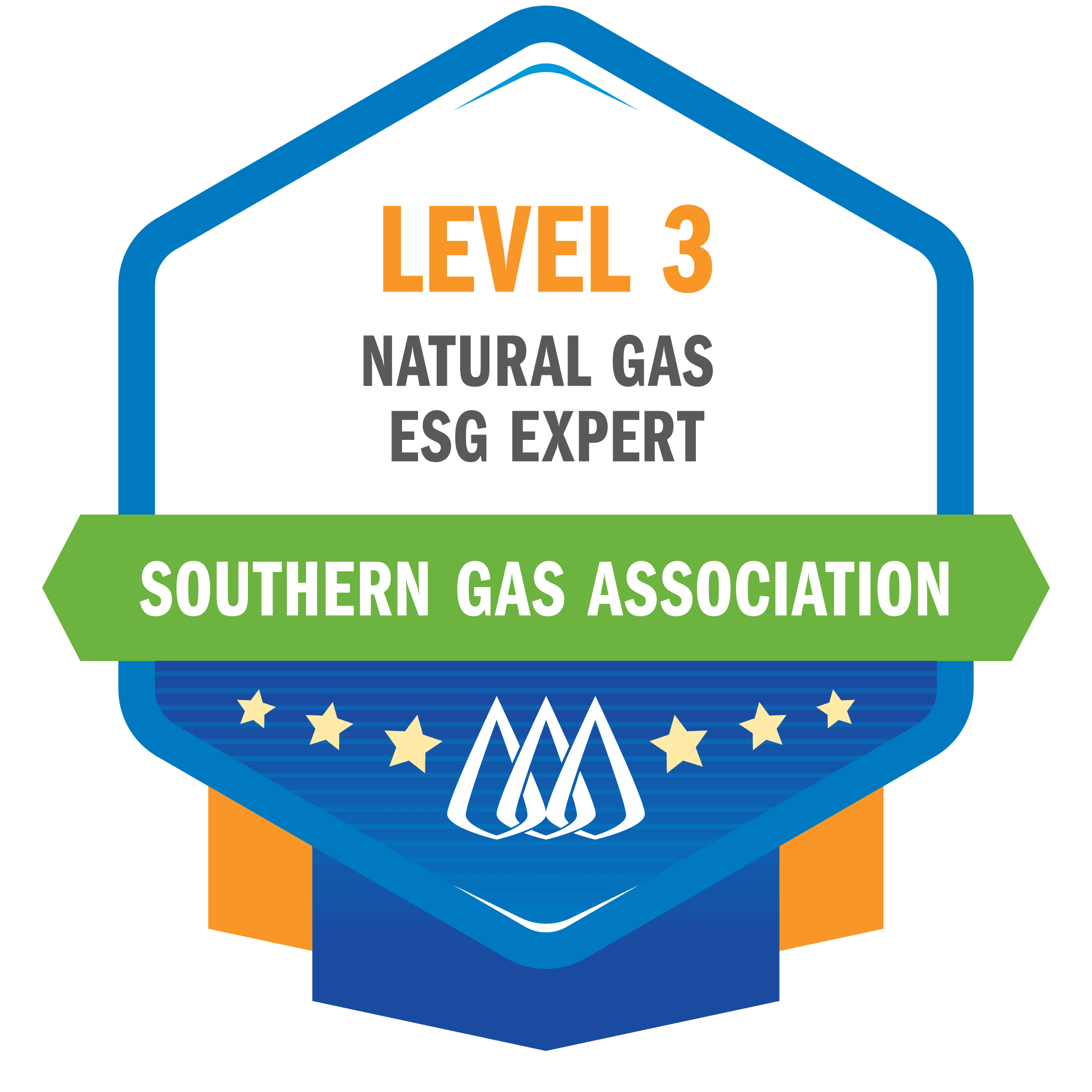 Credly Digital Badge
Level 3 Natural Gas Industry ESG Expert
---
SGA has partnered with Credly, the leader in digital credentials, to certify the recipients have an instrumental familiarization of ESG framework and its relevance to an organization's ESG roadmap, GHG footprint, journey to net zero, climate risk and reporting, and stakeholder messaging.
Criteria
To earn this badge, participants must complete 4 professional development hours of Southern Gas Association's Developing the ESG Expert course framework. Additionally, they must be currently employed or be enrolled in an educational program with professional, technical, or field exposure that is directly attributed to the natural gas industry.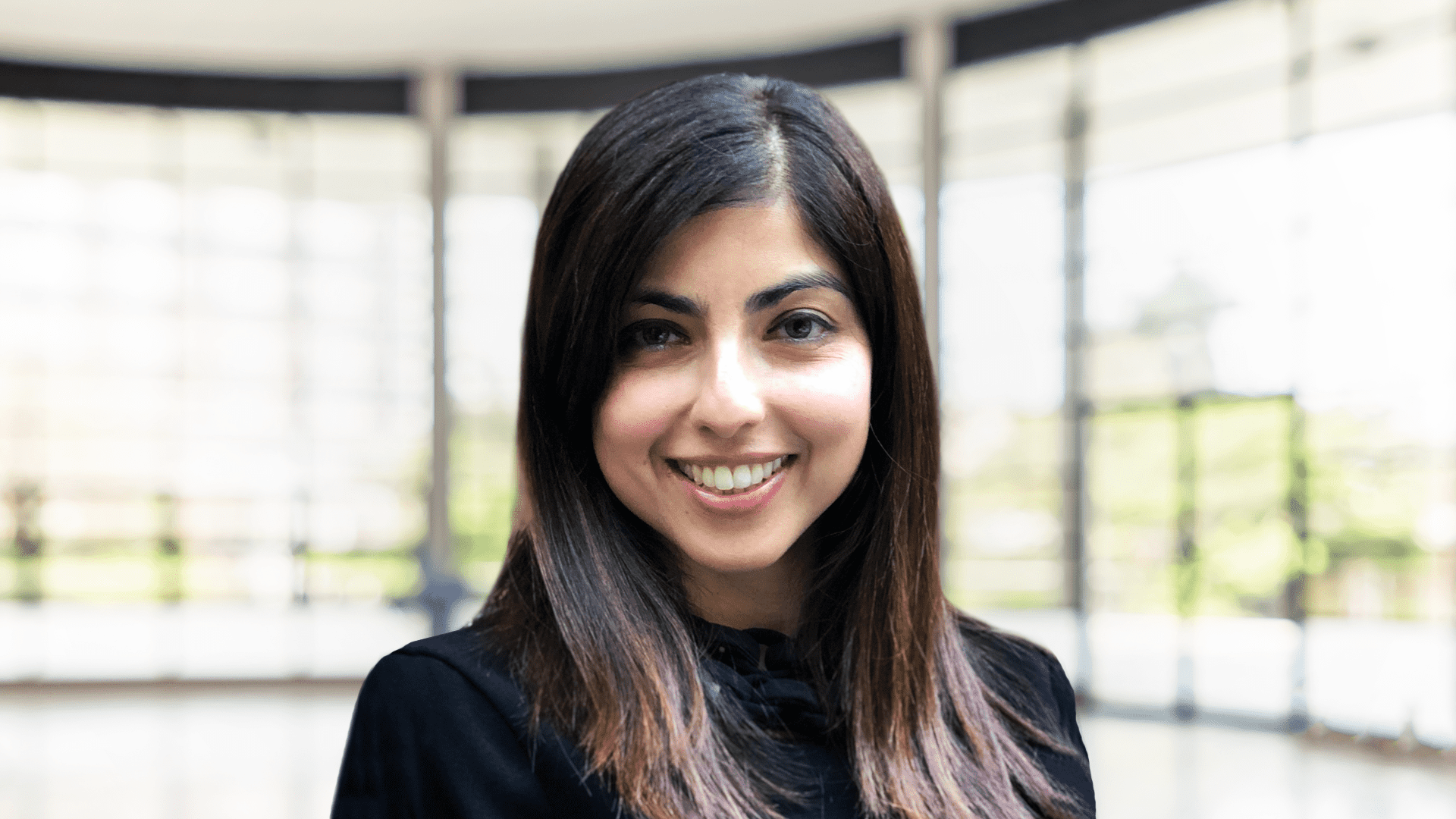 Meet the Instructor
Nidhi Chadda
ESG & Climate Advisory Group
---
Nidhi Chadda is a generalist growth investor and advisor across public and private markets. She was recently the Managing Director for ESG and Climate Solutions Advisory Group at TRC Companies, a leading global environmental consulting firm that she joined with her teammates from Enzo Advisors, a sustainability consulting practice she founded that focused on helping companies build best-in-class sustainable business models and worked closely with institutional investors to integrate ESG policies and frameworks across their investment processes. Before launching Enzo Advisors, Nidhi was an RBC Global Asset Management portfolio manager. She spearheaded the initiative to drive ESG integration across investment processes for her team, managing $3 billion in assets under management in aggregate across 3 funds. Nidhi also serves on several advisory boards and investment committees at angel associations and venture funds. Nidhi has hosted numerous webinars related to ESG-related topics. She has been featured across a number of media engagements including CNBC, the Women in Asset Management Summit, ESG Clarity magazine, Women's Wear Daily (WWD), ESG Today, and Venture Capital Journal. Nidhi has 20+ years of experience as an investment banker, strategic consultant, and investor. She earned her MBA from the Harvard Business School and a BS in Economics from the Wharton School, University of Pennsylvania.