EVENT SUMMARY
In this course, we will discuss tactics and hands-on actions to establish a security posture that includes a reduced attack surface, resilience, and operational continuity. Topics include:
Defense in Depth:  Networking and Connectivity
Business Continuity Planning
Incident Recognition, Response, and Forensics
Operational Data Security
Emerging Threats and Evolving Security Needs
LEARNING OBJECTIVES
In this course, we will focus on tactical approaches to cyber security in an operational environment.  This includes presentation and interactive discussion.
Identify proven tactics that can be applied to your operations in the near and long term
Be able to clearly identify approaches that provide a return on investment commensurate with preserving value of your operations
Understand the benefits and challenges to implementation of security controls
WHO SHOULD ATTEND
Executive and Program managers
Those working on risk management
Decision-makers
Networking and technical staff
MEET YOUR INSTRUCTOR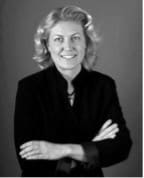 Annie McIntyre
Director of Security
EverLine
---
Annie McIntyre is the Director of Security at EverLine. Prior to EverLine, Ms. McIntyre was the President and Chief Executive Officer of Ardua Strategies, Inc., a Texas Corporation, providing solutions for the cyber and operational security issues of energy and infrastructure. Prior to founding Ardua Strategies, Ms. McIntyre was a Principal Member of Technical Staff and Program Manager at Sandia National Laboratories in Albuquerque, New Mexico. Her research areas at Sandia included threats, vulnerabilities, and protection of critical infrastructure systems, and cyber security for fossil and renewable energy systems. She managed the Sandia-Forest City Strategic Partnership program for sustainability and participated in programs such as the Institute for Infrastructure Information Protection (I3P), and National SCADA Test Bed. Ms. McIntyre conducted the first cyber analysis of a renewable system in 2007 for the Department of Energy.
Prior to work in critical infrastructure, Ms. McIntyre worked extensively in the defense sector on information warfare and survivability, serving as IO Laboratory Chief and Information Warfare Lead for Future Combat Systems Assessments at the U.S. Army Research Laboratory. She previously served as New Mexico Regional Manager for Concurrent Technologies Corporation, a defense and energy contractor, and performed systems analysis and engineering in the bioinformatics field for Molecular Informatics, Inc. Throughout her career, she has worked closely with the U.S. Departments of Energy, Homeland Security, and Defense.
Ms. McIntyre conducts extensive work on security policies as they relate to energy and infrastructure. She served as an author for the American Petroleum Institute's SCADA Security Standard (1164v2), serves on the Advisory Council at the North American Energy Standards Board, and has served as a Senior Fellow at the University of Minnesota's Technology Leadership Institute. She is a Licensed Private Investigator in the State of Texas.