EVENT SUMMARY
Legacy reciprocating engines are critical assets to all pipeline companies. The method in which they are monitored and maintained significantly impacts each asset's overall Reliability and Life Cycle. Combustion stabilization within this equipment has the potential to reduce greenhouse gas (GHG) emissions, extend mean time between failure (MTBF), improve fuel economy and extend useful life.
This course builds on the GMRC Introduction to Internal Combustion Engines course (available on-demand) in which deeper concepts will be explored. Note that attendance at the Intro course is not required but is encouraged for those who are new to combustion engines. Attendees will be educated through presentation, virtual interaction and demonstration by use of a simulator built by the instructor. Join us in exploring a unique perspective on Combustion Stabilization in Natural Gas Reciprocating Engines and the Impact on Reliability.
This course is 9:30 – 11:00 am, CST on August 31 and September 1.
LEARNING OBJECTIVES:
Combustion and Fire Triangle Review
Combustion Chemistry
What is Fuel Balancing?
Importance of Fuel Balancing/Combustion Stabilization
Steps to Complete Fuel Balancing
Air/Fuel Ratio vs Trapped Equivalency Ratio
Fuel Balancing Components (Mechanical Breakdown)•Impact of Balancing/Stabilization on Emissions
Balancing Utilizing a Windrock PA System
Introduction to Equalization Lines
Full 'Virtual' Demonstration Utilizing a Fuel Rail Simulator
WHO SHOULD ATTEND:
All level Engineers, Analysts, Technicians, Mechanics, FSRs, Project Managers and Reliability Engineers interested in gaining a more in depth understanding of Fuel Rail Balancing and Combustion Stabilization
Attendees will receive 3 Professional Development Hours.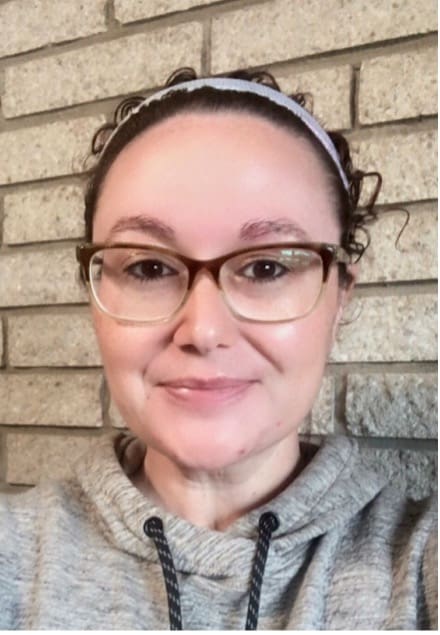 Meet the Instructor
Mary Savalle, PMP, REC
---
A passionate and unapologetic advocate for STEAM (Science, Technology, Engineering, Art, and Math) education, Detroit native Mary Savalle attended Wayne State University and completed her final year of undergraduate studies in Mechanical Engineering at Polytechnica Universidad de Puerto Rico.
Her multi-faceted career began with DTE in 2007 and includes experience with large natural gas engines and compressors, diagnosing engine/compressor defects, fleet management, Lean Six Sigma, and Reliability Engineering. Mary held the title of Principal Reliability Engineer when she parted with DTE in 2020. She is currently pursuing her Master of Engineering in Engine Systems from the University of Wisconsin-Madison and serves as a Technical Consultant in the Oil & Gas Industry.
Mary's professional credentials include:
BS in Mechanical Engineering
Lean Six Sigma Green Belt
Project Management Professional (PMP)
Reliability Engineering Certification (REC) through Clemson University
Student –Masters of Engineering in Engine SystemsDesign, University of Wisconsin –Madison (Expected Completion December 2022)
She has published industry papers, travels nationally teaching courses on internal combustion engine concepts and has developed training devices for kinesthetic learners. She has worked with companies around the world in research, analysis and training activities.
Mary's passion for STEAM and her community resulted in partnerships with local businesses and elementary schools to educate children on STEAM concepts. She has spent the last year working with multiple institutions to build up their educational programs while pursuing her advanced degree.