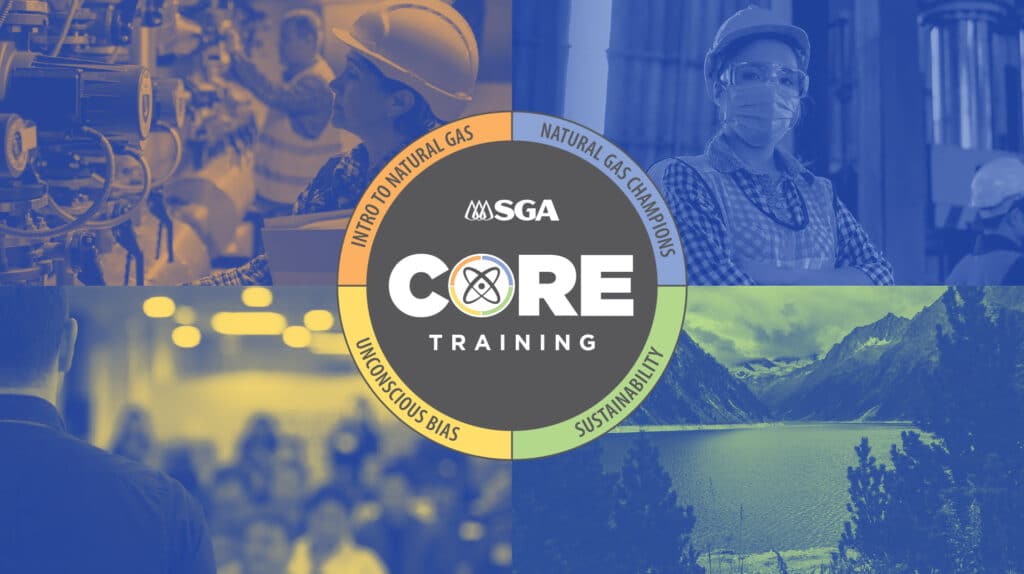 Every energy employee, both new and existing, can benefit from a program that provides a solid foundation of their industry, the environment in which they operate, and the culture of their organization.
We've developed a program to do just that.
We're excited to announce our Career Onboarding and Refresher Training or CORE Training.
This 4-course, discounted program includes Introduction to the Natural Gas Industry, Natural Gas Champions, Future Proofing Your Energy Business Through Sustainability and Unconscious Bias.
You'll save $200 in enrollment fees with this program plus, attendees have the flexibility to choose when they complete the four courses throughout the year.
Check out our CORE Training page and equip your employees with a better understanding of their industry, their organization, and themselves.