Southern Gas Association's committee structure covers virtually all parts of the natural gas business separated into eight categories – Associate Members, Customer Growth and Development, Safety & Employee Development , Asset Management, Leadership, ESG & Corporate Services and Innovative Opportunities Section Managing Committees. 
Committees and volunteers are the energy that drives SGA forward. Committees organize and sponsor workshops, roundtables, webinars, conferences, benchmarking surveys, and joint industry projects. Through digital and in-person engagement, SGA members come together to share ideas, resources, and best practices to develop people, relationships, and solutions.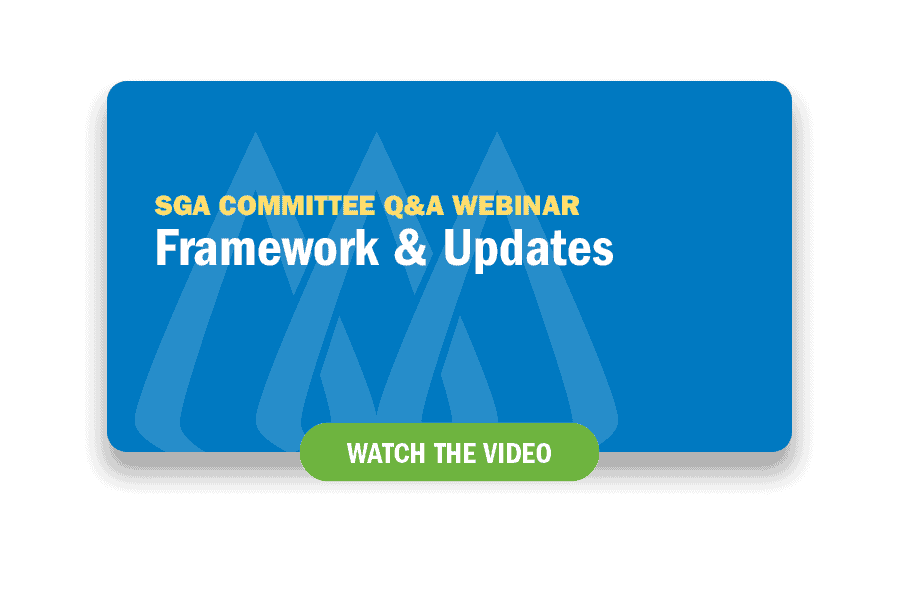 Scroll down to start your application or click on the committee org chart image to browse our volunteer opportunities.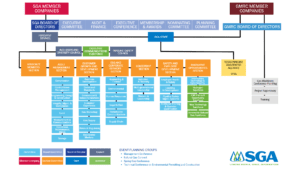 SGA Committee Engagement Paradigm (Click to View Larger)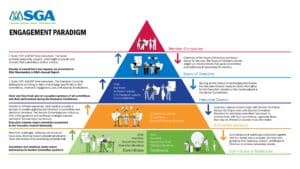 Have questions?  Contact our Committee Engagement Team at SGACommittees@southerngas.org.