Where industry experts and leaders debate and discuss the issues and challenges facing the natural gas community in 2021 and beyond.
The renowned Technical Conference on Environmental Permitting & Construction Conference serves as a valuable platform for gaining consensus, sharing expertise and vision, raising the voice of natural gas, and providing solutions to the industry's major challenges. Southern Gas Association hosts this in-demand event where environmental, energy and sustainability executives from natural gas operating, supplier, engineering, and environmental companies, as well as universities and government agencies, will gather. All will learn how large organizations are meeting the challenges of complying with environmental regulations, reaching enterprise-wide sustainability goals, and reaching energy management targets. Both the Environmental Permitting & Construction learning tracks provide a forum for strategic planning on the industry's immediate priorities that are shaped in close consultation with industry experts serving on the conference planning committee.
Key Benefits:
Join industry peers to hear from operators and industry partners alike on an array of environmental topics ranging from sustainability to new technologies, to our changing regulatory and cultural environment. Featuring 16+ sessions covering Environmental Permitting and Construction, this conference offers insights for newcomers, industry veterans, and everyone in-between. Merging the perspectives of gas operators and associate industry partners, TCEPC presents an opportunity to learn from the best-in-class in the natural gas industry and grow your network with engaging networking events.
Registration Fee Includes:
Newbie Session & Reception (If applicable)
(1) Breakfast
General Sessions with Keynote Speakers
Sessions
Networking Breaks
(2) Lunches
Welcome Reception
Conference Special Event
Spouse/Guest Registration Fee Includes:
(1) Breakfast
(2) Lunches
Welcome Reception
Conference Special Event
Locations & Lodging:
Hyatt Regency Austin
208 Barton Spring Road
Austin, TX 78704
512-477-1234
Room Rate:
Single: $229.00 plus tax
Double: $229.00 plus tax
Early Departure Fees:
Hyatt Hotels and Resorts has an early departure fee of one night's room and tax. Departure dates are reconfirmed at check-in and are subject to a fee if changed after the check-in process is completed.
Sleeping room reservations can be made, modified or canceled individually through the Hotel's Reservation Department by calling 512-477-1234 or 800-233-1234 and referring to Group or Event name. Reservations must be made on or before the cut-off date.
2021 Annual SGA Golf Shoot-Out
Falconhead Golf Club, September 13th, 12:00 pm
---
Please join us for the annual SGA golf tournament. All levels are welcome to participate. The "scramble" format** emphasizes the fun without the pressure of players keeping individual scores.
This year we will be playing again at the Falconhead Golf Club. This 18-Hole course, designed by PGA Tour Design Center, offers golfers a taste of the quality golf that pro players contend on in the beautiful rolling terrain of the Central Texas Hill Country west of Austin. They kept all the flavor of this unique rolling terrain shaded by gnarled oaks and crisscrossed by meandering streams and creeks. The Tour's seal of approval means that Falconhead offers you the kind of excitement you would expect to find at a tournament-level course.
The cost per player is $130.00 which includes tournament registration, greens fees, golf cart, range balls, and dinner during the awards ceremony. Transportation to and from the course is on your own. Rental clubs will be available at the course for those who prefer to rent on site.
Shotgun start is at 12:30 pm. For additional information, please coordinate with the event coordinator, Steve Rowe, directly at 720-539-6495 or steve.rowe@hdrinc.com.
** Each player hits a tee shot on each hole and then everyone plays from the spot of the best shot of all four people in their group.  Play continues in this manner for each subsequent shot.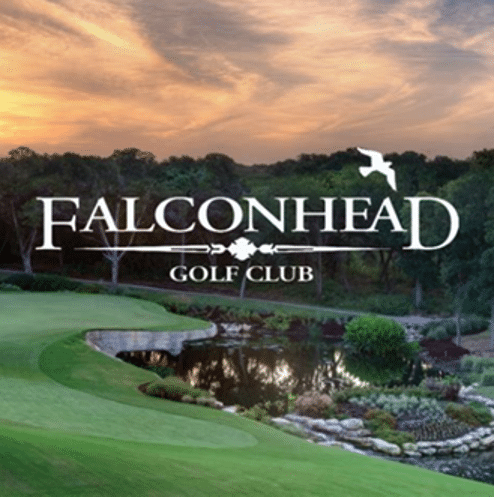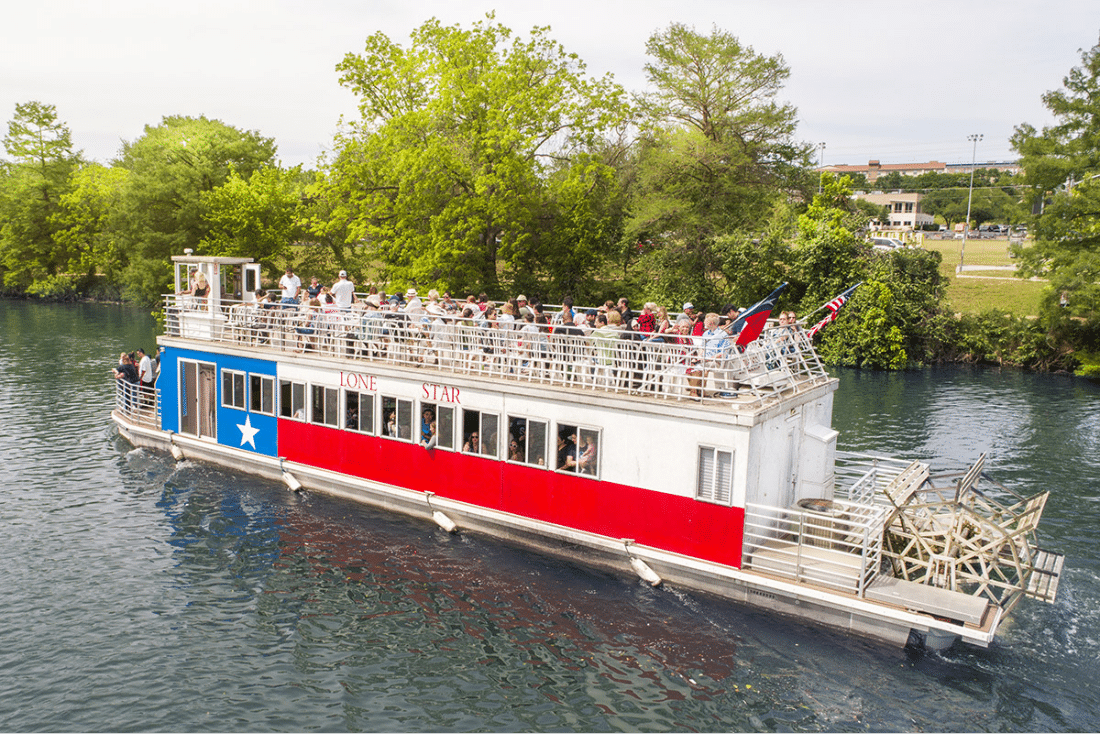 Non–Golf Activity
Lone Star Riverboat, September 13th, 12:30 pm – 2:30 pm
---
Lone Star Riverboat Cruises and Austin are the two shining stars of Texas! Join Lone Star Riverboat aboard one of their all environmentally friendly vessels. Experience the exhilaration of the outdoors and the abundant waterfowl. See the sights and learn about Austin. Includes a lunch as well as beer, wine, soft drinks, and water.