Event Overview
Solutions for opportunities or threats eventually produce a unique product or service that can be thought of in the context of a Program or Project. In order to bring the most effective and efficient solution for these, individuals, and companies, apply scaled practices and methodologies for managing the effort. Project practices and methods vary widely in technique, rigor, description and label. But they all have one thing in common; the desire for successful solution delivery either through a new product or resolution of long-standing issues.
This course is designed to provide a tour of three techniques of project management and a review of six central themes that can be applied regardless of methodology or technique chosen to manage the solution.
Learning Objectives
Define foundational terms used in Project Management for common communication
Distinguish between a Program and Project as used in the delivery of products and services
Compare various project lifecycle methods and quality practices for effective and efficient solution delivery
Summarize the components and importance of Scope, Schedule and Cost estimates
Discuss the pivotal part that Risk Management, Quality Specifications and Resource Planning play in effective Project Management
Demonstrate understanding of how good Work Breakdown Structure (WBS) aids in efficient Project Management
Describe how defining and engaging stakeholders in key elements of a project improves preparation, adoption and transfer to receiving asset owners
Who Should Attend
Field operations employees and engineers
Meet Your Instructors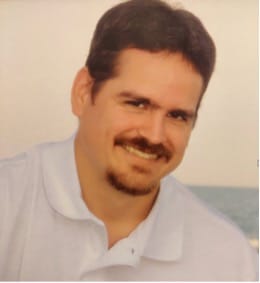 Brian Gibson, PMP
Project Management Program Manager, Regulated & Renewable Energy, Duke Energy
---
Brian has over 22 years of engineering, project management, and project controls experience and currently works for Duke Energy in their Regulated & Renewable Energy (RRE) department as Project Management Program Manager.  In this role, he provides governance, oversight, training, and support for the project management function in RRE, which primarily focuses on capital maintenance and construction projects at generation facilities.  His resume includes project management and controls on large capital projects, including brownfield major construction, as well as design engineering management, maintenance management, and manufacturing.  For the past 19 years, his experience has been primarily related to the Utility/Energy industry on both the contractor and owner sides of projects.
Brian's diverse project experience includes nuclear fuel processing, new generation, air quality control system retrofits, and coal ash handling, storage, and remediation, including water treatment facilities.  He has also led or participated in multiple project management audits and assessments.
Brian holds a Bachelor of Science in Mechanical Engineering from North Carolina State University with a Minor in History. He received his Project Management Professional (PMP) certification with the Project Management Institute (PMI) in 2014.
Derrick Allman, PMP
Senior Project Manager, Project Management Center of Excellence, Duke Energy
---
Derrick has over four decades of Utility/Energy Sector experience and works in Duke Energy's Enterprise Project Management Center of Excellence (PMCoE) to provide governance, oversight, and support of projects across the company. His resume includes project management (PM) process design, PM in generating and non-generating company units, implementation management, human performance improvement, and Nuclear and Corporate training design and delivery.
He supports Duke Energy's Natural Gas (NG), Coal Combustion Products (CCP), Nuclear Generation (NGD), Regulated and Renewable Energy (RRE) Generation, and Supply Chain (SC) business units to implement Enterprise Standards for project performance using risk-informed project-oriented systems and processes.
Prior to coming to PMCoE, Derrick managed complex projects in the Nuclear industry to improve generating station efficiency, extend unit operational life, mitigate welding issues (Alloy 600 repairs), and replace settling basins to mitigate groundwater contamination.
Derrick holds a Bachelor of Fine Arts in Business Administration from Belmont Abbey College with a Minor in Computer Studies. He also achieved his Project Management Professional (PMP) certification with the Project Management Institute (PMI) in 2017.