EVENT SUMMARY 
Ethics and compliance are central to the natural gas industry. It is up to leaders across all levels of their organization to create and sustain a culture of integrity.
This course will train participants to:
Analyze risks of unethical behavior.
Identify triggers leveraged by powerful situations.
Learn about prominent organizational scandals of recent decades through the lenses of:

Management
Psychology
Sociology
Philosophy
Numerous corporate scandals have demonstrated that even people with a high level of integrity can break the rules if they are put into a strong context. An association of why and under what conditions good people make bad ethical decisions enable us to protect individuals and their respective organizations against a potentially overwhelming power of context.
Attendees will receive 4 Professional Development Hours (PDH) upon completion.
LEARNING OBJECTIVES
At the end of the course, you will:
Recognize the impact of social context on individual decision-making using various theories

Management
Sociology
Psychology
Philosophy

Utilize ethical theories with analysis of some of the most eminent organizational degradations of recent decades.
Know the risks of ethical blindness in your own organizational context.
Apply interventions to reduce risks for yourself and your organization.
Who Should Attend:
All organizational leaders and natural gas industry employees.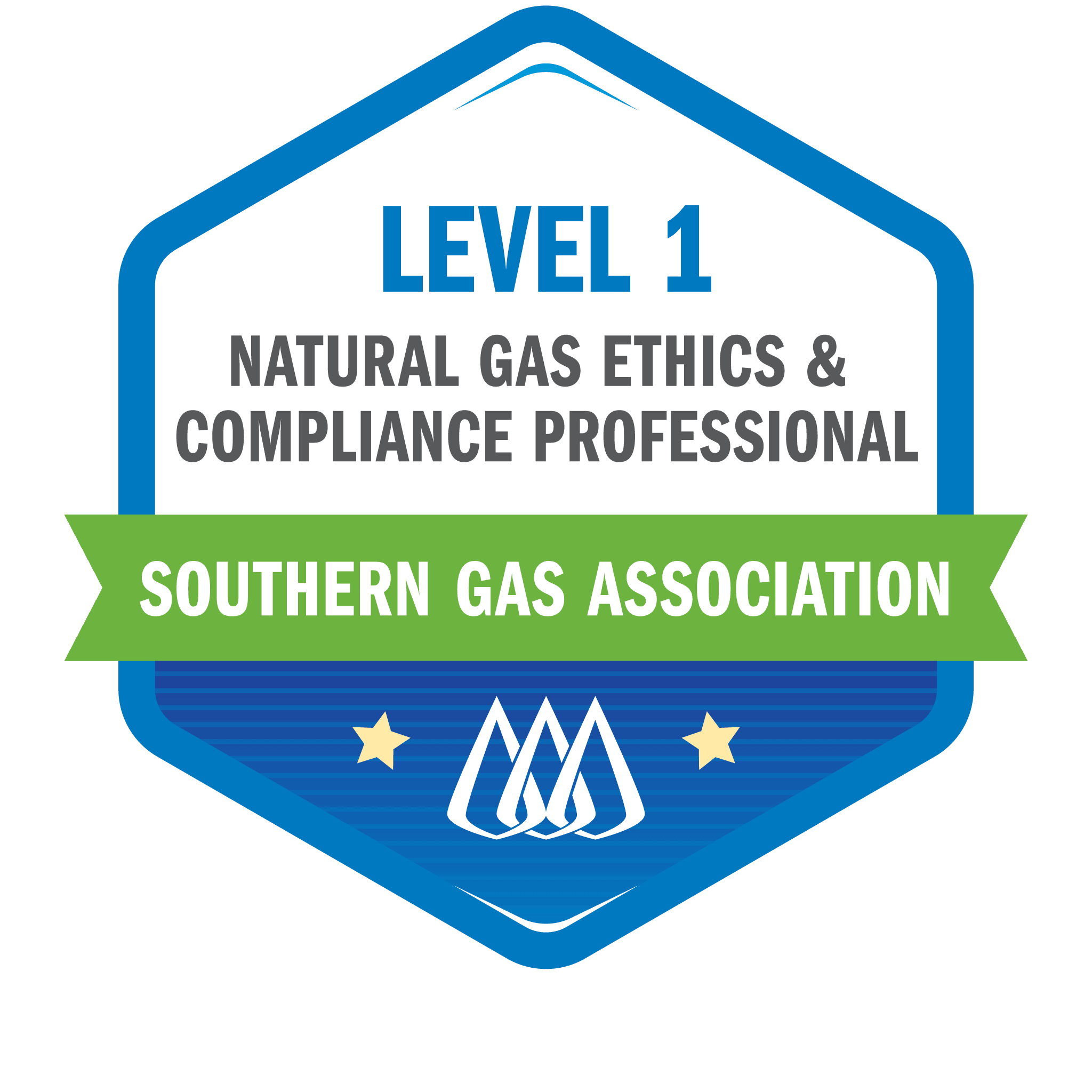 Credly Digital Badge
Level 1 Natural Gas Ethics & Compliance Professional
---
SGA has partnered with Credly, the leader in digital credentials, to certify the recipients have a fundamental understanding of ethics and compliance central to the natural gas industry. They have a demonstrated, working knowledge of indicators that lead to unethical behaviors, unethical theories and analysis of past organizational degradations, risks associated with ethical blindness, and how to identify and intervene to reduce risk for themselves and their organization.
Criteria
To earn this badge, participants must have successfully completed Southern Gas Association's Ethical Decision-Making course. Additionally, they must be employed by or be enrolled in an educational program with professional, technical, or field exposure that is directly attributed to the natural gas industry.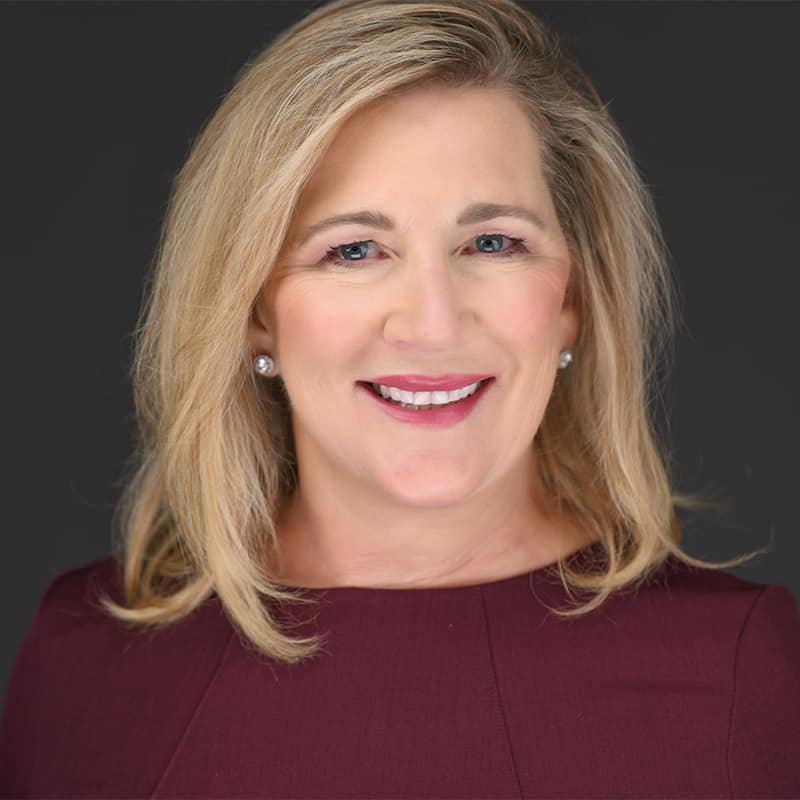 Meet Your Instructors
Suzanne Ogle
President and CEO, Southern Gas Association
---
Suzanne Ogle is President and CEO of the Southern Gas Association.  As CEO she helps SGA members overcome the challenges, they face operating in the natural gas industry and navigating public perception.  With her entrepreneurial mindset and wide range of experience across the natural gas value chain from service, to exploration and production, midstream and transmission she focuses on business process, optimization and effective communication to prepare the SGA members for resilience and innovation in an industry in transition.
Suzanne is an Accredited Public Relations and Certified Investor Relations professional.  She holds an Advanced Marketing certificate from Southern Methodist University, as well as Finance Management, Business Analytics and Change Management certificates from Cornell University and an Executive Leadership for Energy Professionals certificate from the University of Houston. She received a Master of Education in educational psychology and a Bachelor of Arts in business marketing from California Lutheran University.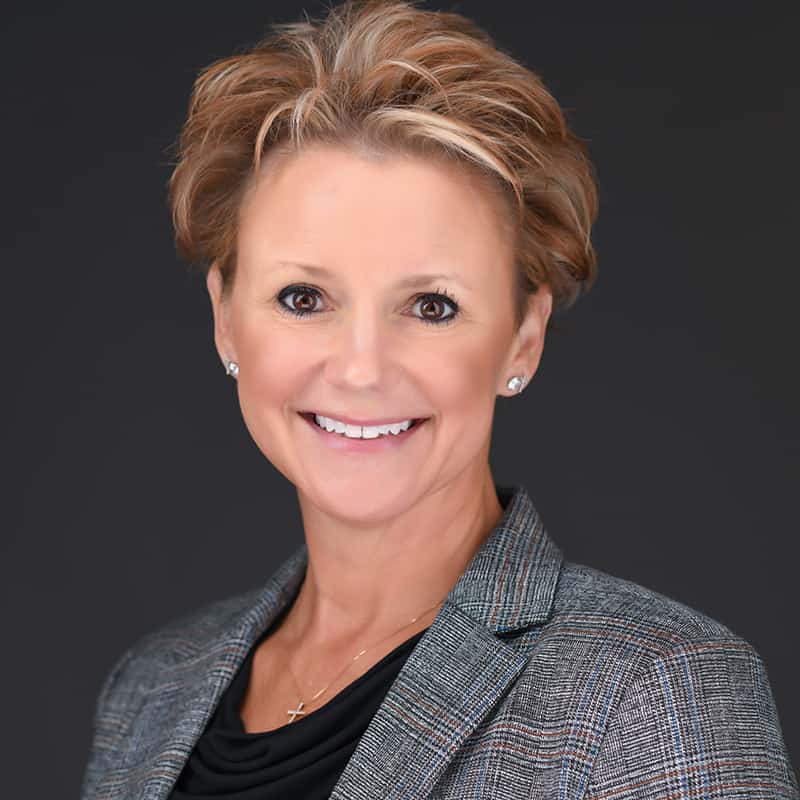 Cindy Anderson
Vice President of Operations
Southern Gas Association
---
Cindy Anderson serves as vice president of operations for the Southern Gas Association (SGA), where she manages the day-to-day functions of the organization. Prior to joining SGA, Cindy spent 20 years of her first career as a county official for Denton County, Texas. When elected, Cindy was the youngest elected county clerk in Texas, serving the 9th most populous county in the United States.  She has served in leadership roles within state associations and the National Association of Counties nationwide.
Upon retiring from the local government, Cindy transitioned into leadership development training and coaching for both local governments and the gas industry, leading her to SGA. "When I was elected, I found that people presenting to me had such limited interest, and it was never mine or my constituents. I will always have a heart for local government officials, and equipping leaders is a passion of mine," Cindy said, "To be able to offer solutions to local leaders is especially gratifying." When not working to advance the energy industry, you may find her traveling, spending time with family, or entertaining friends.