Event Overview
2021 Management Conference:
Innovative Tech Forum Spotlight
SGA is excited to offer a new addition to this year's Management Conference: Innovative Tech Forum Spotlight to keep attendees connected with important gas industry products and services. Staying abreast of new tools, technologies and services from our Associate Members can lead to enhanced operations.
This year's Chairman's Theme is: Innovating to a Clean Energy Future and we want to hear from you! We are inviting Associate Members to highlight your company's innovative technology, products or services that are helping operators reduce greenhouse gas emissions, improve safety, improve efficiency or green the supply chain.
Solving climate change doesn't have one solution, it's ALL of the above. We can limit carbon emissions with natural gas as the cornerstone to power our lives by using cleaner, low-carbon fuels and employing innovation.
Technology is leading the way to the future and is an enabler of safety and operational efficiency. What are the next big innovations?
We must continue to innovate
Innovate our message: Be bold talking about the role of natural gas as a cornerstone in addressing climate change.
Innovate solutions: Bring 'Green' to market – RNG, Hydrogen, CCUS, new technologies, methane emission mitigation and innovative ways your company efforts are impacting the supply chain.
Innovate Business Models: Fight for a level playing field for all energy sources. An "all of the above" energy portfolio is best for America and the world.
Learning Objectives:
Answer questions from Associate Members related to the submissions.
Who Should Attend
Active Associate Members of SGA.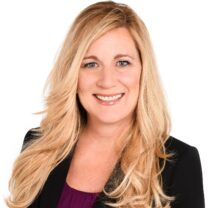 Meet the Instructor
---
Suzanne Ogle, President and CEO, Southern Gas Association
Suzanne Ogle is President and CEO of the Southern Gas Association.  As CEO she helps SGA members overcome the challenges, they face operating in the natural gas industry and navigating public perception.  With her entrepreneurial mindset and wide range of experience across the natural gas value chain from service, to exploration and production, midstream and transmission she focuses on business process, optimization and effective communication to prepare the SGA members for resilience and innovation in an industry in transition.
Suzanne is an Accredited Public Relations and Certified Investor Relations professional.  She holds an Advanced Marketing certificate from Southern Methodist University, as well as Finance Management, Business Analytics and Change Management certificates from Cornell University and an Executive Leadership for Energy Professionals certificate from the University of Houston. She received a Master of Education in educational psychology and a Bachelor of Arts in business marketing from California Lutheran University.